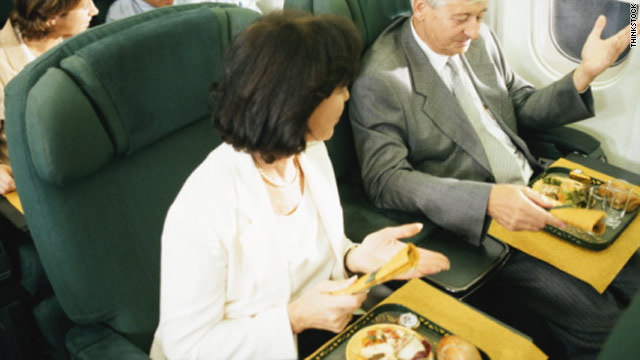 Not only do airlines charge you for it… it's infested with roaches and mice droppings, according to a report by USA Today.
The newspaper reports that the major facilities that prepare airline food had numerous health and sanitation violations. Among them: improper temperatures, use of unclean equipments, poor hygiene by employees, cockroaches, flies, mice (including their nesting materials) and inadequate pest control.  These included airline caterers, LSG Sky Chefs and Gate Gourmet, according to its report.
But the number of meals served by airlines is on the decline. On that note, Eatocracy's editor bemoans  the state of meals on a plane.
Bon appétit.