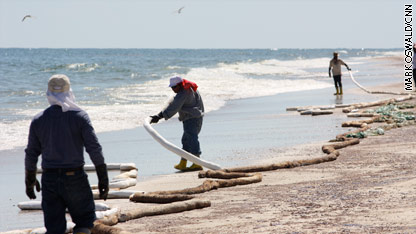 On Monday, Louisiana's Department of Health and Hospitals Secretary Alan Levine requested $10 million from BP to provide mental health services to Louisiana residents affected by the oil spill.  The request comes after an Alabama fisherman committed suicide Wednesday.
In a letter to BP's Chief Operating Officer Doug Suttles, Levine said, "There exists anger, anxiety and uncertainty among the families and communities affected by the spill, which will easily manifest into addiction and various forms of mental health crisis if not confronted."  Levine also says almost 2,000 people have undergone counseling by state crisis teams.  He says there are reports of a range of behaviors from anxiety to excessive drinking to thoughts of suicide.
Levine says the $10 million dollars will support six months of continued outreach activities by Louisiana's DHH's Louisiana Spirit outreach teams and local mental health programs.
BP press officer Tom Mueller says they received a request for funding and that BP is " is discussing the request with several stakeholder groups to better understand their plans and strategy."