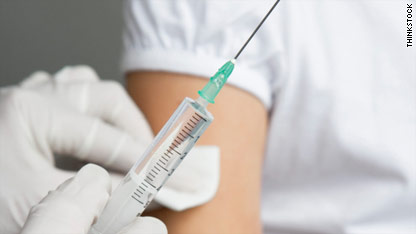 By Elizabeth Landau
CNN.com Health Writer/Producer
The highly contagious disease whooping cough has reached an epidemic level in California, state officials say, according to CNN affiliate KTLA.
There have been 910 recorded cases of whooping cough in the state as of June 15. Five babies have died from the disease this year.
Most children receive five doses of a vaccine against whooping cough before kindergarten, but that immunization doesn't last a lifetime.
California has seen three times its usual number of whooping cough cases this year, a state health department spokesman told CNN recently.

Editor's Note: Medical news is a popular but sensitive subject rooted in science. We receive many comments on this blog each day; not all are posted. Our hope is that much will be learned from the sharing of useful information and personal experiences based on the medical and health topics of the blog. We encourage you to focus your comments on those medical and health topics and we appreciate your input. Thank you for your participation.