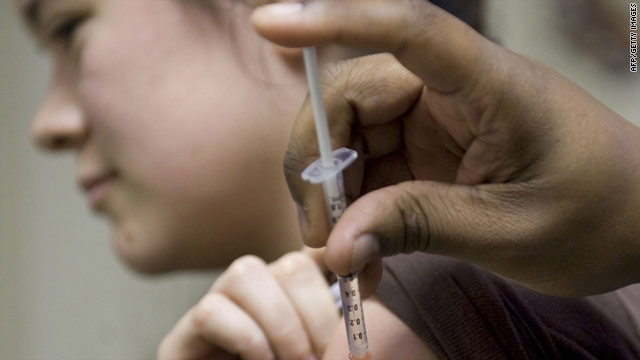 By Elizabeth Landau
CNN.com Health Writer/Producer
Last week the British Medical Journal published an article accusing the World Health Organization (WHO) of conflicts of interest with regard to H1N1. The authors accused the organization of exaggerating the severity of the virus, and of taking advice from experts with ties to vaccine- and antiviral-producing pharmaceutical companies.
There has been a lack of transparency over conflicts of interests, the article stated, based on research from the British Medical Journal and the Bureau of Investigative Journalism in London, England. It also claimed the WHO also changed the definition of a pandemic, removing the phrase "enormous numbers of deaths and illness" from the criteria.
Dr. Margaret Chan, director of the WHO, said in a statement Tuesday that WHO needs to have stricter rules regarding engaging industry, but that "At no time, not for one second, did commercial interests enter my decision-making." 
Chan said that when she announced the start of the pandemic on June 11, 2009, she highlighted that the number of deaths worldwide was small, and that there would not be an expected jump in the number of severe or fatal infections. "In every assessment of the pandemic, WHO consistently reminded the public that the overwhelming majority of patients experienced mild symptoms and made a rapid and full recovery, even without medical treatment," she said.
She also denies that the WHO changed the criteria for a pandemic because of H1N1. The current plan with its definitions came into being in February 2009, long before H1N1, she said.
Chan wants the WHO's work on H1N1 examined.  She asked for an independent review of how the WHO handled H1N1 in January.
The names of the members of the Emergency Committee that advised WHO on the pandemic will be released when the Committee finishes its work, as the WHO had intended previously, she said.
Editor's Note: Medical news is a popular but sensitive subject rooted in science. We receive many comments on this blog each day; not all are posted. Our hope is that much will be learned from the sharing of useful information and personal experiences based on the medical and health topics of the blog. We encourage you to focus your comments on those medical and health topics and we appreciate your input. Thank you for your participation.