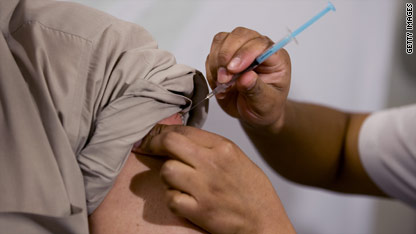 By Elizabeth Landau
CNN.com Health Writer/Producer
You may have forgotten about the virus formerly known as swine flu, but it hasn't gone away, according to the World Health Organization.
The agency is continuing its pandemic alert for 2009 H1N1 influenza, WHO chief Margaret Chan announced Thursday in a statement. There are still world regions, particularly in tropical regions such as the Caribbean and Southeast Asia, that have relatively low level of resurgence of cases.
But "the period of most intense pandemic activity appears likely to have passed for many parts of the world," the statement said.
In July, a WHO committee will meet again to reassess the situation.
Read the full statement from the World Health Organization.
Here's a retrospective on the H1N1 flu on its one-year anniversary