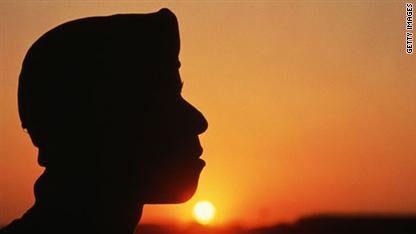 By Miriam Falco
CNN Medical Managing Editor
Memorial Day is dedicated to honoring the fallen in all American wars.  As the wars Iraq and Afghanistan drag on and the U.S. military continues to grapple with increased suicide rates among its troops, the Department of Defense  wants to remind service members that anonymous mental health assessment tools are available on the Internet and by telephone, for service members who are feeling overwhelmed.
During the first three months of 2010, 71 suspected suicides in the Army were reported during the first three months of this year, according to  the Defense Department.

"The number of Marines who have died by suicide in recent years is shocking and unacceptable," Marine Corps Commandant Gen. James Conway told the Senate Armed Services Committee in February. In, 2009,  52 Marines committed suicide; 65 were lost in combat that same year.
In an effort to stem the continued rise in suicides,  all branches of the military  have multiple efforts under way. In addition, the Army is partnering with the National Institute of Mental Health in what they describe as the "largest study of suicide and mental health among military personnel ever undertaken."
But today – on Memorial Day – "Military Pathways" – a joint effort between the Defense Department and a Massachusetts-based non-profit organization called Screening for Mental Health – is reminding all members of the military that anonymous mental health self-assessments are available at http://www.militarymentalhealth.org/Welcome.aspx or by calling 1-877-877-3647.
The screening program addresses a variety of issues from lengths and number of deployments to post-traumatic stress disorder, generalized anxiety disorder, alcohol use and bipolar disorder. After the service member completes the self-assessment, he or she is provided information about the possible diagnosis and specific  resources available to help the soldier, marine, seaman or airman.
This program was first introduced in 2006. The purpose, according to the Defense Department, is to "reduce stigma, raise awareness about mental health and connect those in need to available resources."  Since its inception, more than 168,000 screenings were completed online, a spokesperson for Military Pathways tells CNN.
Editor's Note: Medical news is a popular but sensitive subject rooted in science. We receive many comments on this blog each day; not all are posted. Our hope is that much will be learned from the sharing of useful information and personal experiences based on the medical and health topics of the blog. We encourage you to focus your comments on those medical and health topics and we appreciate your input. Thank you for your participation.