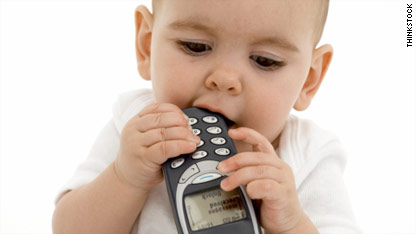 by Madison Park
CNNhealth writer/producer
From rocks to coins, pacifiers and toys, kids like to taste everyday objects.  But some of these items can be serious choking hazards – take circular batteries.
The 20mm lithium batteries are described as a common culprit in a study published in Pediatrics.
The research published in the journal this week reported a 6.7-fold increase in the percentage of severe outcomes caused by battery ingestion in the last 24 years. The severity of the battery-related incidents has worsened, causing injuries including the destruction of the esophagus, perforation of the aorta and vocal cord paralysis.
The batteries look like buttons somewhere between the size of a nickel and a penny. Or perhaps they even look like candy to a small child, but they pack a punch.  The batteries are large enough to get lodged and obstruct breathing.
Once swallowed, the stuck battery can create a current, burning through the child's esophagus, airway or even the aorta, said Dr. Toby Litovitz, the executive medical director of the National Poison Center.
Parents should childproof everyday electronics such as calculators, flashlights, cameras and talking books by reinforcing the battery compartment with tape, she advised.  Children can easily snap open the latches to get to the batteries.
iReport: Tell us about your unexpected choking hazards
Editor's Note: Medical news is a popular but sensitive subject rooted in science. We receive many comments on this blog each day; not all are posted. Our hope is that much will be learned from the sharing of useful information and personal experiences based on the medical and health topics of the blog. We encourage you to focus your comments on those medical and health topics and we appreciate your input. Thank you for your participation.