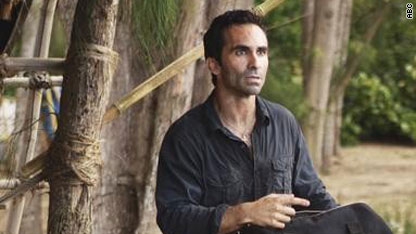 By Elizabeth Landau
CNN.com Health Writer/Producer
Do you want to live forever?
On the hit show "Lost," the character Richard Alpert told the mysterious Jacob he never wanted to die, and appears to have gotten his wish. Tonight's episode may reveal more about how Jacob got his powers.
In real life, the human age limit tends to be around 100 to 110 years, said Dr. Robert Butler, president and CEO of the International Longevity Center-USA and professor at Columbia University's Mailman School of Public Health.
Recently the world's oldest living person, Kama Chinen, died a week before her 115th birthday. The person with the longest recorded, confirmed lifespan in human history is Jeanne Louise Calment. She was born in 1875 and died in 1997, at age 122 and 164 days, according to Guinness World Records.
Read more from CNN's 'Geek Out!'
Editor's Note: Medical news is a popular but sensitive subject rooted in science. We receive many comments on this blog each day; not all are posted. Our hope is that much will be learned from the sharing of useful information and personal experiences based on the medical and health topics of the blog. We encourage you to focus your comments on those medical and health topics and we appreciate your input. Thank you for your participation.