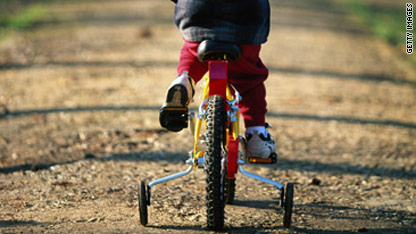 By Madison Park
CNNhealth.com writer/producer
How do you  get a nation moving?
The National Physical Activity Plan report, out this week, attempts to address that.
The panel composed of members from organizations including the American Academy of Pediatrics, the Centers for Disease Control and Prevention and American College of Sports Medicine made suggestions on ways to facilitate fitness.  Here are some of them:
- Work with employers to make physical activity practices and policies, such as flex time for activity, commonplace
- Encourage businesses to explore ways to promote physical activity and reward innovative actions
- Promote physical education in schools and provide resources (facilities, equipment, appropriately trained staff) for such programming
- Require school districts to annually collect, monitor, and track students' health-related fitness data, including body mass index
- Establish tax incentives to promote the development and use of parks, recreation, fitness, and sports facilities and programs
The report is geared to policy makers and stake holders in public health, education and business.
What kind of steps do you think schools, workplaces and the government can take  to encourage Americans to be healthier?
Editor's Note: Medical news is a popular but sensitive subject rooted in science. We receive many comments on this blog each day; not all are posted. Our hope is that much will be learned from the sharing of useful information and personal experiences based on the medical and health topics of the blog. We encourage you to focus your comments on those medical and health topics and we appreciate your input. Thank you for your participation.