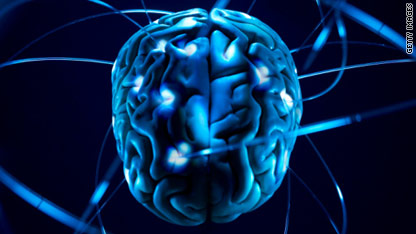 By Elizabeth Landau
CNN.com Health Writer/Producer
If you are particularly sensitive to the world around you - whether it's music, caffeine, other people's emotions, you may have a personality trait called "sensory processing sensitivity."
People who are highly sensitive in this way tend to look and observe and process things deeply, as opposed to boldly going ahead, says Elaine Aron, professor of psychology at Stony Brook University, who helped pioneer research on the subject in the 1990s. Having vivid dreams and being aware of subtleties in your environment are also characteristic of this temperament, she said. Take this quiz to see if this fits you.
Now, Aron's group has shown evidence in the brain that these people are more detail-oriented. The study is published in the journal Social Cognitive and Affective Neuroscience.
Researchers used functional magnetic resonance imaging (fMRI) to look at the brains of 18 participants. They found that people with sensory processing sensitivity tended to have more brain activity in the high-order visual processing regions, and in the right cerebellum, when detecting minor details of photographs presented to them.
"They are better at noticing subtle details in their environments than people without the trait," said Jadzia Jagiellowicz, lead author and doctoral candidate in the department of psychology at Stony Brook University.
Sensory processing sensitivity has been associated with introversion, but only loosely - about 30 percent of highly sensitive people are extroverts, Aron said.
Highly sensitive people probably make good counselors and recruiters, said Jagiellowicz, because of their attention to detail. They are able to more deeply process details as well as emotions, which are good skills in these professions. Accounting, which requires taking in a lot of information at once, may also be a relevant field, she said.
But the study showed that highly sensitive people do not quickly take in these details; in fact, they spend more time looking at them, so a job that requires a quick assessment of minutiae may not be the best fit, she said.
Editor's Note: Medical news is a popular but sensitive subject rooted in science. We receive many comments on this blog each day; not all are posted. Our hope is that much will be learned from the sharing of useful information and personal experiences based on the medical and health topics of the blog. We encourage you to focus your comments on those medical and health topics and we appreciate your input. Thank you for your participation.