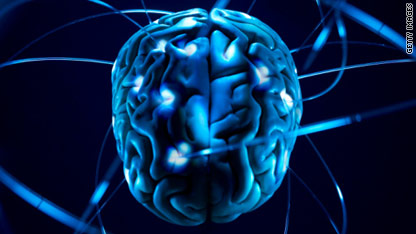 By Elizabeth Landau
CNN.com Health Writer/Producer
Do you judge the ethics of a situation based on a person's intention or the outcome of the situation? It turns out that magnetic stimulation can actually change the way you decide, according to a new study.
Researchers led by Liane Young at Massachusetts Institute of Technology started with previous studies showing that there's a relationship between moral judgment and a part of the brain called the right temporoparietal junction. This region is located between the temporal and parietal lobes on the brain's right side. People with high activity in this region have been shown to be more likely to use intention in deciding morality, rather than just looking at the outcomes of a situation.
In the new study, published in Proceedings of the National Academy of Sciences, researchers temporarily interrupted brain activity in participants with a technique called transcranial magnetic stimulation. This basically induces an electric current in the brain, Young said. This allowed researchers to see if disrupted activity in the right temporoparietal junction had any effect on moral judgment, she said. This was a small study involving 20 undergraduates.
The researchers found that this actually made participants more likely to decide morality based on outcomes, rather than intentions. Participants tended to find it morally permissible in cases when the agent in the example has a bad intention but causes a neutral outcome, Young said.
Researchers used the example of a person, Grace, who puts a powder in her friend's coffee. In one variant, Grace thinks the powder is toxic, and her friend dies - this is a negative intention with a negative outcome. In another, she thinks the powder is toxic, but her friend is fine - a negative intention with a neutral outcome.
"It seems to be the case that if certain parts of the brain are damaged, moral judgments will look different," Young said.
The downside of the study is that it shows a somewhat modest effect, said Dr. Gregory Berns, director of the Center for Neuropolicy at Emory University. Also, scenarios such as the poison powder example are complicated and not entirely realistic. "People will answer these questions often times in a way that is socially expected of them," he said. "The only way to sort that out is when you're in the situation."
Still, this is interesting research, although it is difficult to pin down which part of the brain is really responsible for morality at present, Berns said.
Young's group's subsequent research will look at the role of this particular brain region in assessing cultural taboos such as forbidden foods, incest, and purity.
Editor's Note: Medical news is a popular but sensitive subject rooted in science. We receive many comments on this blog each day; not all are posted. Our hope is that much will be learned from the sharing of useful information and personal experiences based on the medical and health topics of the blog. We encourage you to focus your comments on those medical and health topics and we appreciate your input. Thank you for your participation.