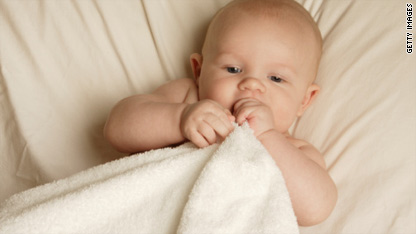 By Elizabeth Landau
CNN.com Health Writer/Producer
Caesarean section births in the United States reached 32 percent in 2007, the highest rate ever reported in the country, according to a new study from the Centers for Disease Control and Prevention.
A third of all births in the United States were done by Caesarean section in 2007, in spite of the health and safety risks for mothers and newborns associated with the procedure, which involves major abdominal surgery. C-sections have been linked to higher rates of surgical complications and rehospitalizations of the mother. There is also a substantial cost involved: hospital charges almost double for a Caesarean delivery compared with a vaginal birth.
Since 1996, the rate of Caesarean sections rose by 53 percent from 1996 to 2007, the study said, with an acceleration from 2000 to 2007. The trend of increased births by Caesarean section was seen in all U.S. states during the 1996 to 2007 time period, and among women in all age groups.
Among the states with the lowest C-section rates were Alaska, Idaho, New Mexico, and Utah, with less than 25 percent. Some of the highest were in Florida, Louisiana, Mississippi, New Jersey, and West Virginia. In Colorado, Connecticut, Florida, Nevada, and Rhode Island, the rate of C-sections increased by more than 70 percent.
The increased rate of multiple births may have something to do with the rise in Caesarean sections, although the  rates for single babies increased much more than for infants in multiple deliveries, the study said.
The study also cited nonmedical factors as potential reasons why there are so many more C-sections in recent years, such as the mother's choice, practice guidelines, and legal pressures - for instance, a study in Illinois found that rising costs of professional liability insurance may have something to do with Caesarean delivery rates.
Editor's Note: Medical news is a popular but sensitive subject rooted in science. We receive many comments on this blog each day; not all are posted. Our hope is that much will be learned from the sharing of useful information and personal experiences based on the medical and health topics of the blog. We encourage you to focus your comments on those medical and health topics and we appreciate your input. Thank you for your participation.