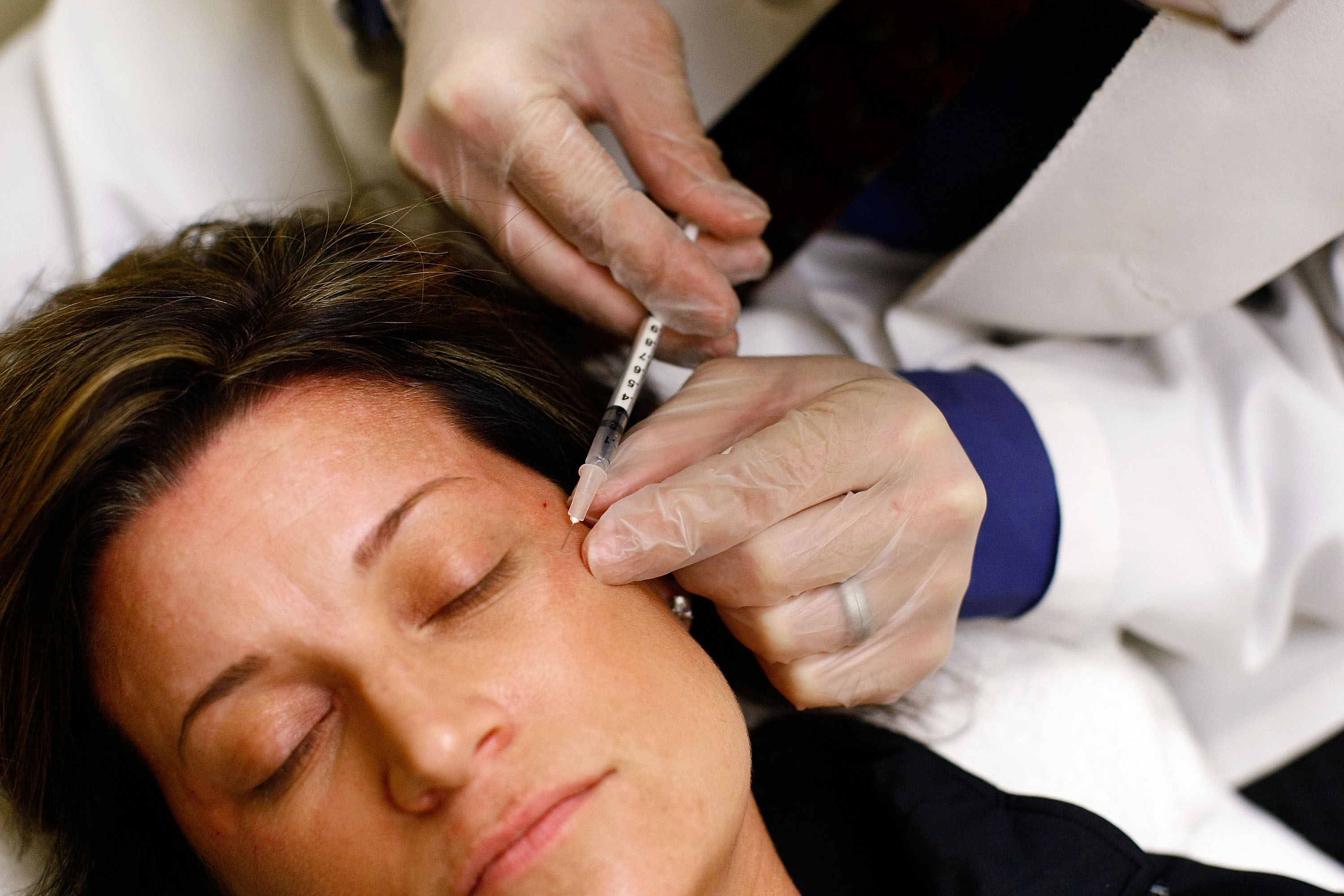 By Madison Park
CNNHealth.com Writer-Producer
A bad economy only slightly deterred Americans from flocking to cosmetic procedures last year.
The American Society for Aesthetic Plastic Surgery released figures Tuesday: Almost 10 million cosmetic surgical and nonsurgical procedures were performed in the United States in 2009. Despite the recession, Americans shelled out almost $10.5 billion to get pretty.
Compared with the previous year, there was a 2 percent decrease in the total number of procedures.
Dr. Richard Fleming, a facial plastic surgeon and co-director of The Beverly Hills Institute in California said a fresher look enhances job prospects.
"From executives to everyday working people in the corporate world particularly, they look at improving their appearances as an investment in their future, because appearance does count," he said.  "If they don't look as good as the person with similar qualifications, my bet is on the person who looks more rested and looks better than the one who looks tired."
Fleming said even the unemployed shell out the bucks to get cosmetic procedures.
"While people are out of work, they're not doing it for personal reasons because they want to look better," he said.  "They're doing it because it's more competitive than it was before the recession.  That's their stimulus - spending money trying to get in the workforce."
About 85 percent of the total procedures were nonsurgical ones, according to American Society for Aesthetic Plastic Surgery.  These types of procedures, such as Botox and chemical fillers to reduce wrinkling,  cost less than major surgeries.
"People might not have money for more involved procedures which last longer," Fleming said.  "But they do have money for fillers, Botox, that kind of thing."
The top three nonsurgical cosmetic procedures  of 2009
1. Botox injection (2.5 million)
2. hyaluronic acid (fillers such at Juvederm and Restylane) (1.3 million )
3. laser hair removal (1.3 million)
The top three cosmetic surgical procedures of 2009
1. breast augmentation (300,000)
2. liposuction (280,000)
3. eyelid surgery (150,000)
Editor's Note: Medical news is a popular but sensitive subject rooted in science. We receive many comments on this blog each day; not all are posted. Our hope is that much will be learned from the sharing of useful information and personal experiences based on the medical and health topics of the blog. We encourage you to focus your comments on those medical and health topics and we appreciate your input. Thank you for your participation.