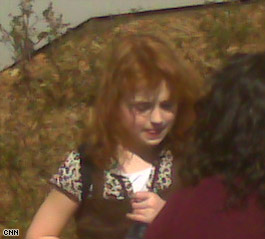 By Dr. Sanjay Gupta
CNN Chief Medical Correspondent
Last week, I sat down with Dr. Bernadine Healy at CNN's Women's Health Summit in New York City. She is a remarkable person who has been the "first" at many things, including the first woman to head the National Institutes of Health. We talked about many things, including the persistent brain fog patients and their doctors have when it comes to heart disease and women. Everyone should know that heart disease is the biggest killer of women; in fact heart disease kills ten times as many women as breast cancer.
What I wanted to blog about today, though, is her response to a question I asked about autism. She had written a column about the topic in U.S. News and World Report and told me she believes the link between vaccines and autism is "biologically plausible." Of course, that spurred several more questions from me (click here to watch). Healy went on to say that many in the scientific world have been quick to dismiss the concerns of parents and have not conducted the necessary studies of causation to definitively rule out a vaccine/autism link.  Healy's comments have become a lightning rod in the medical community – with an infectious disease expert with the American Academy of Pediatrics calling CNN twice yesterday to express concern parents will misconstrue Healy's comments and stop get their kids vaccinated – and that vaccines save lives.
Wow. We had to take a moment at the summit, where I reminded the doctor that her comments seemed to fly in the face of most of her former colleagues at the NIH, and the CDC, FDA, and AAP for that matter. She is sticking to her guns, as is the neurologist father of Hannah Poling, who believes when the vaccine court awarded his daughter Hannah compensation, it was a milestone in this debate. Neither are anti-vaccine, and both are arguably legitimate scientists.
I have said over and over again that I was going to keep digging into this issue. What is happening here? For the record, I have had both my girls vaccinated on schedule, but I am curious – what do comments like Healy's say to parents and scientists?
Editor's Note: Medical news is a popular but sensitive subject rooted in science. We receive many comments on this blog each day; not all are posted. Our hope is that much will be learned from the sharing of useful information and personal experiences based on the medical and health topics of the blog. We encourage you to focus your comments on those medical and health topics and we appreciate your input. Thank you for your participation.