Editor's note: New research out Monday says there's no scientific evidence that colon cleanses enhance well-being. CNN Showbiz writer-producer Lisa Respers France, a detox devotee, has a different opinion. She wrote this last spring, during her last cleanse. Our colleague in New York, "AC 360" senior producer Jill Billante, was wondering about the process and went to a Mayo Clinic doctor for some answers. It's an interesting contrast.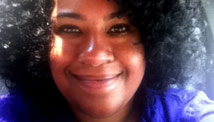 I swear I'm not trying to be Beyonce.
Not that I would turn down being rich, talented and gorgeous, but I'm not trying to lose 20 pounds as she reportedly did by using the Master Cleanse detox.
Allow me to explain. I have way more than 20 pounds to lose. Five times more than that, actually. And I know that the only way it will come off successfully and permanently is through diet and exercise.
That's not why for the past several days I have existed only on a diet of distilled water, fresh squeezed lemon juice, cayenne pepper and Grade B maple syrup. And other than a nightly cup of laxative tea, that's all I have had for more than a week. No food. Not one bite.
I know all of the controversy surrounding the Master Cleanse - and detoxing in general - but that hasn't stopped me from doing it twice a year, every year for the past five years.