Editor's note: Gary Marcus is a cognitive psychologist and author of the book "Guitar Zero." He is the director of the New York University Center for Language And Music.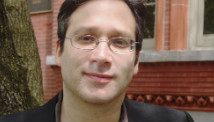 The idea that learning a new skill - say juggling, cooking, or playing guitar - can be like an addiction is no joke.
I should know. As a college professor/scientist, who has written about the dynamics of narcotics and self-control, I have spent the last 3 1/2 years all but addicted to learning to play guitar. Despite lacking anything that might remotely resemble musical talent, I find no day is complete without at least a little bit of time on the guitar.
Even listening to music can be a little like a drug. A brain imaging study that came out last year proved what many scientists long suspected: Listening to music can lead the brain to release the neurotransmitter dopamine. Dopamine is the brain's universal signal for pleasure, an internal system that tells the brain (sometimes rightly, sometime wrongly) that it is doing the right thing.
FULL POST