Dr. David Agus, M.D. is the author of "The End of Illness."
This Sunday, more than 100 million people are going to tune into the Super Bowl as the New York Giants take on the New England Patriots in Indianapolis. They will be watching more than just an American tradition at play - they will be witnessing one of the deadliest sports in history, whose record of premature deaths demonstrates in sobering reality the silent killer in all of us: inflammation.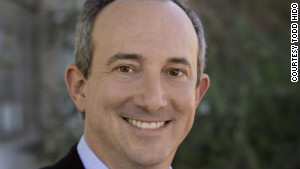 Consider the following:
Heavy (overweight) NFL players are twice as likely to die before the age of 50.
28% of all pro football players born in the last century who qualified as obese died before their 50th birthday, compared with 13% who were less overweight.
One of every 69 players born since 1955 is now dead; 22% of those players died of heart diseases; 19% died from homicides or suicides.
The average weight in the NFL has grown by 10% since 1985 to a current average of 248 pounds. The heaviest position, offensive tackle, went from 281 pounds two decades ago to 318 pounds.
In 2011, scientists at Loyola University Chicago's Stritch School of Medicine found that 35% of 513 retired NFL players scored poorly enough on a test for Alzheimer's symptoms to indicate dementia.