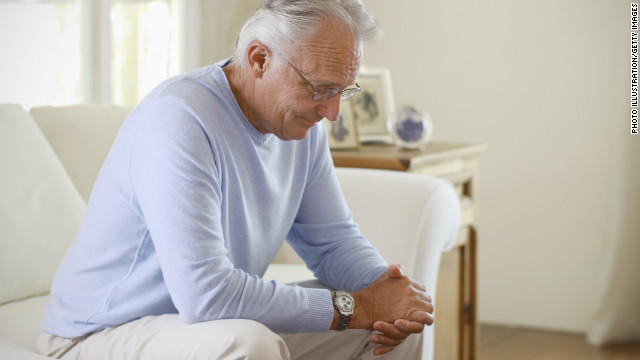 April 16th, 2014
04:13 PM ET
Being apathetic is usually defined as showing a lack of enthusiasm or energy. Most people who experience it say they just aren't motivated to do anything.
Although anyone in any age group can become apathetic, it has been well documented that apathy tends to affect those in their golden years. Now scientists believe that an elderly person's lack of emotion and indifference to the world could be a sign his or her brain is shrinking.
A study published Wednesday in the journal Neurology, and funded by the National Institutes of Health's National Institute of Aging, found that older folks, who are apathetic - but not depressed – may be suffering from smaller brain volumes than those without apathy. FULL POST
---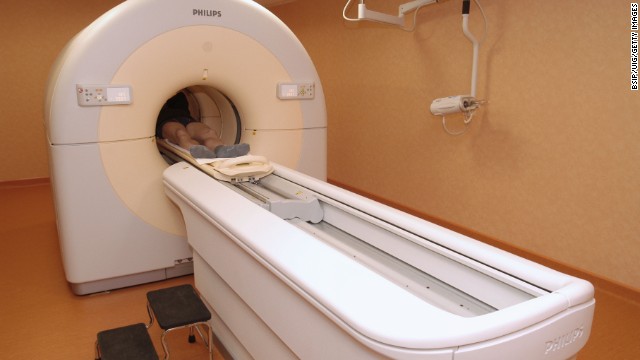 April 16th, 2014
03:47 PM ET
It can be one of the most difficult diagnoses for a doctor to make: whether a brain-damaged patient is in a permanent vegetative state and will never wake up, or if he is in a minimally conscious state and may one day recover.
In fact, for patients with significant swelling in the brain, a doctor's outcome prediction is currently "a little better than flipping a coin," researchers Jamie Sleigh and Catherine Warnaby write in The Lancet this week.
However, a new study published with their editorial suggests that some types of brain imaging could make an accurate diagnosis much more likely. FULL POST
---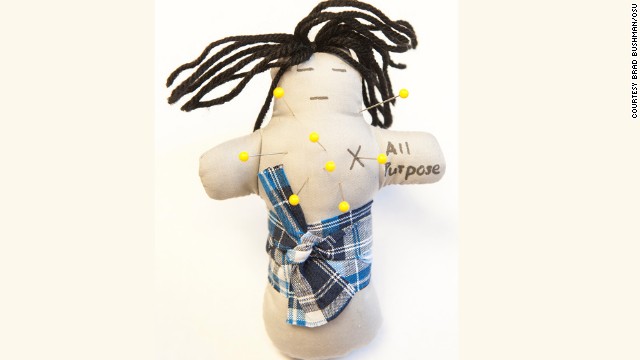 April 14th, 2014
03:02 PM ET
You've heard the term "hangry," right? People who are hungry often report being unreasonably angry until they're fed.
"Hangry" is a relatively new buzz word, but science is backing it up. A new study published in the journal PNAS suggests married couples are more aggressive when they have low blood sugar levels.
Background
Everyone gets upset at their spouse or significant other sometimes. But self-control hopefully prevents you from taking that anger out on them in a physical manner.
FULL POST
---
February 24th, 2014
04:07 PM ET
Doctors frequently recommend acetaminophen, commonly found in over-the-counter pain relievers including Tylenol, to pregnant women for treating mild pain.
But a new study out of Denmark suggests the use of acetaminophen during pregnancy could be associated with ADHD-like behavioral problems in children.
"(Pregnant women) shouldn't worry at this point," says study author Dr. Beate Ritz, professor and chair of the epidemiology department at the University of California, Los Angeles Fielding School of Public Health. "But if I were a woman who was pregnant ... I would try to avoid taking painkillers as much as I can until we know more about this." FULL POST
---
---
---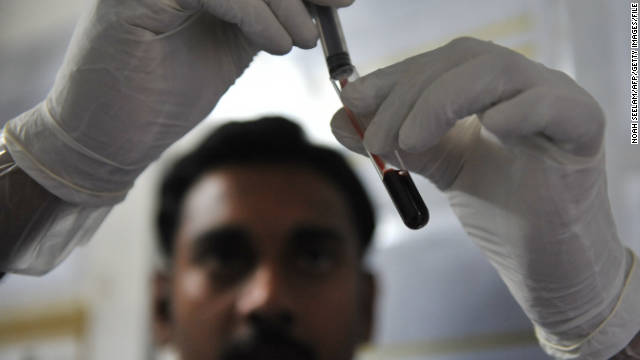 February 4th, 2014
02:41 PM ET
The National Institutes of Health is partnering with researchers from 10 rival drug companies and several nonprofit organizations to develop new and earlier treatments for diseases including diabetes, Alzheimer's and lupus.
The partnership, announced  Tuesday by NIH director Dr. Francis Collins, "could change the way scientific research is conducted."
"This is an unprecedented partnership, bringing the best and brightest scientists from the public and the private sectors together to discover the next generation of drug targets that are going to transform our ability to treat Alzheimer's disease, diabetes, rheumatoid arthritis, lupus, and that's just getting started," Collins said.
The consortium will be known as the Accelerating Medicines Partnership.  It will focus at first on three disease groups: Alzheimer's, diabetes and autoimmune diseases including rheumatoid arthritis and lupus.

---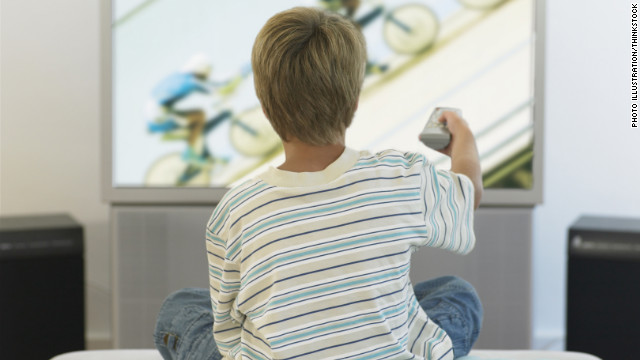 January 14th, 2014
05:11 PM ET
Watching a TV show where the words coming out of the actor's mouth are not synched with his lips can be very distracting.
Researchers at Vanderbilt University, in a study published Tuesday in The Journal of Neuroscience, suggest this is something some children with autism experience all the time, because they cannot simultaneously process what their eyes are seeing and their ears are hearing.
People with an autism spectrum disorder can have significant communication difficulties and exhibit repetitive patterns of behavior and social challenges. The American Psychiatric Association, which publishes the bible of all diagnostic criteria of mental disorders, says people with autism spectrum disorder "have communication deficits, such as responding inappropriately in conversations" (among other symptoms). Their new DSM 5 criteria fold symptoms of the disorders into two broad categories: Impaired social communication and restricted or repetitive patterns and behaviors.
---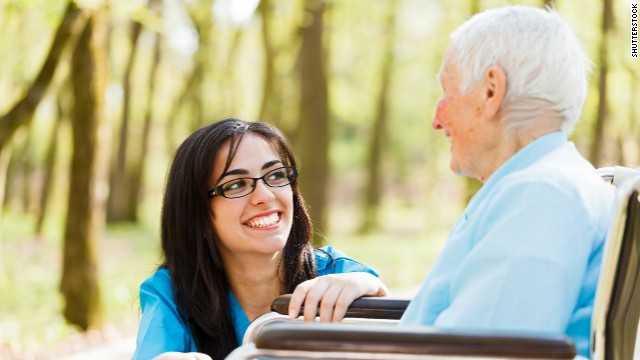 December 31st, 2013
04:00 PM ET
There is no cure for Alzheimer's, nor is there an effective method of reversing symptoms such as memory loss, disorientation and difficulties in organizing thoughts. But a new study in the Journal of the American Medical Association suggests there may be some hope for improvement in these patients, in the form of vitamin E.
The study authors say that this is the first demonstration of vitamin E benefiting Alzheimer's patients with mild to moderate disease. However, they caution that it doesn't prove that the vitamin is always effective and therefore should not be universally recommended.
"This is a well done study by a solid research group," said Maria Carrillo, vice president of Medical and Scientific Relations at the Alzheimer's Association, in a statement. "The results are positive enough to warrant more research to replicate and confirm these findings, but should not change current medical practice. No one should take vitamin E for Alzheimer's except under the supervision of a physician."
---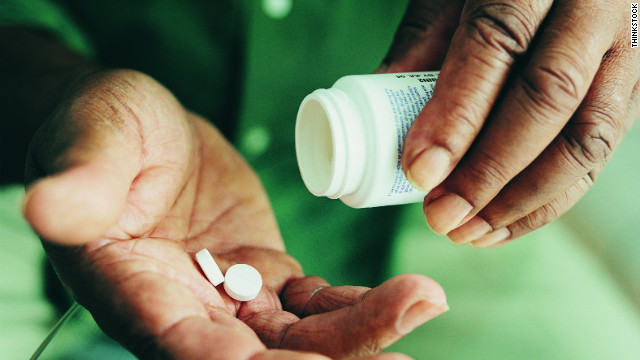 December 11th, 2013
11:00 AM ET
Patients who use certain acid-suppressing drugs for heartburn over a period of two years or longer are more likely to suffer from a vitamin B12 deficiency than those who do not use them, according to a new study released Tuesday.
The drugs, known as proton-pump inhibitors (PPI) and histamine 2 receptor antagonists (H2 blockers), are available by prescription and over-the-counter, under names such as Prilosec and Nexium. They are designed to treat gastroesophageal reflux disease, or GERD, as well as other acid-related conditions.
---



Get a behind-the-scenes look at the latest stories from CNN Chief Medical Correspondent, Dr. Sanjay Gupta, Senior Medical Correspondent Elizabeth Cohen and the CNN Medical Unit producers. They'll share news and views on health and medical trends - info that will help you take better care of yourself and the people you love.