Anthony Youn, M.D., is a plastic surgeon in metro Detroit. He is the author of "In Stitches," a humorous memoir about growing up Asian American and becoming a doctor.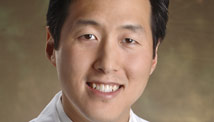 I've always taken my mom for granted. A lot of us do.
I never realized just how strong and selfless she is.
Then tragedy struck.
In many ways, my mother is the stereotypical Asian mom. Forty-five years ago she immigrated to the United States with my father, a physician. A classic homemaker, she spent her days raising my brother, sister, and me. In the evenings, after my dad returned home for work, she would take care of him.
FULL POST