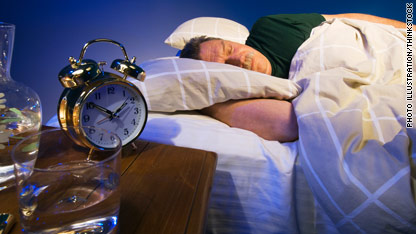 Daylight saving time ends this weekend. At 2 a.m. Sunday, the clock falls back one hour. While most of us plan to embrace that blessed hour (by sleeping right through it), the time change can throw a few people for a loop.
"They won't be sleep-deprived, but it'll hurt their ability to shift their body clock," said Dr. Alfred Lewy, a professor of psychiatry at the Oregon Health and Science University.
"It might take a couple of days. For some it takes up to a week to shift," Lewy said. "There are research papers that show that traffic accidents increase up to a week after the changes both in the fall and spring. It's kind of like having jet lag."
Expect more light in the morning and less light in the afternoon.
The simple secret to great sleep
To avoid having your body clock disrupted, Lewy's advice is simple: "Even if you can't sleep an extra hour, stay in bed with your eyes closed. If you want to get up, don't go outdoors. Draw the blinds and don't have lots of sunlight come into house."  This could help your body adjust to the time change.
6 doctor-recommended sleep aids
And our friends at iReport and CNNHeroes are challenging you to give back when you fall back: Take that extra hour and do some good for the world.