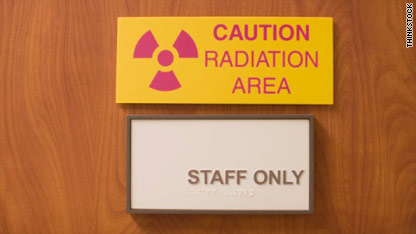 The demand for radiation therapy over the next decade will be 10 times higher than the number of practicing radiation oncologists according to a new study in The Journal of Clinical Oncology.
Researchers from M.D. Anderson Cancer Center say the number of cancer patients needing radiation therapy will rise by 22 percent but the number of new, full-time radiation oncologists will increase just 2 percent.
"Shortages mean double trouble," said Dr. Benjamin Smith, assistant professor of Radiation Oncology at M.D. Anderson. "Since research has shown that a delay between diagnosis and the start of radiation therapy can reduce its effectiveness, oncologists and radiologists must collaborate even more so the quality of care doesn't break down at multiple points."
The shortage could profoundly affect patient care.  The study data suggests groups most likely to feel the impact are people 65 years and older who could see the need for radiation therapy increase 38 percent, and minorities who could see demand increase 45 percent.
Researchers say implementing a number of strategies including increasing the size of residency programs for radiation oncologists and changing the treatment course to make it shorter will help counteract these shortages.
"For the first time, we have a clearer sense of how a shortage in the oncology field may play out," said Smith. "While our projections in the number of full-time practicing radiation oncologists are the most accurate to date, the actual gap between patients and radiation oncologists will depend on the role of and need for radiation therapy in the future."
In 2007, the American Society for Clinical Oncology (ASCO) commissioned a study that predicts a significant shortage of cancer doctors–up to 4,000 by 2020.
"The last several decades have been a time of extraordinary progress in cancer research and patient care," said Michael Goldstein, M.D., chair of the ASCO Workforce in Oncology Task Force and an oncologist at Beth Israel Deaconess Medical Center in Boston. "But unless we address the coming shortage of oncologists now, we will face a major challenge in ensuring that all patients receive high-quality care, and benefit from recent advances."
ASCO estimates 1.4 million people will learn they have some form of cancer this year, and more than 560,000 will die of the disease making cancer the second-leading cause of death in this country. According to the American Cancer Society, half of all men and one-third of all women in the United States will get some form of cancer in their lifetime.