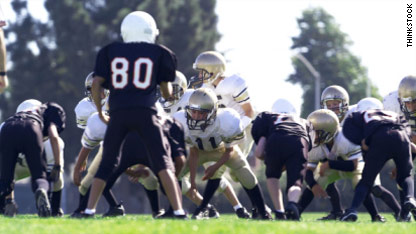 The number of emergency department visits caused by children's concussions more than doubled in the last 10 years, despite an overall decline in sports participation, according to a new study released Monday.
Using data from a sample of U.S. hospitals that have emergency departments, authors Dr. Lisa Bakhos and her colleagues found that from 2001 to 2005, about 502,000 emergency visits came from concussions in children between the ages of 8 and 13 years of age.
Approximately half of these 500,000 emergency department visits were from concussions related to organized sports, according to the article published in Pediatrics.