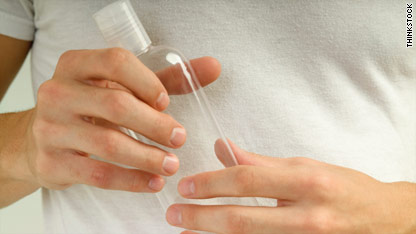 Bisphenol A or BPA, the controversial chemical widely found in plastic products, can increase testosterone in men, a new study says.
The research, published in the Environmental Health Perspectives, analyzed data from an Italian study of 715 adults between the ages of 20 and 74 years. They measured the amount of BPA excreted in daily urine samples. On average the daily BPA exposure level was more than 5 micrograms a day. Similar researchers said, to exposures seen in the general adult U.S. population.
Researchers found that men who had higher BPA excretions had higher testosterone levels in their blood. Researchers said the changes were modest. There were no significant changes in women.
"This is the first big study of BPA from a European country and confirms that 'routine' exposures in the population are not negligible," said David Melzer, professor of Epidemiology and Public Health at the Peninsula Medical School, Exeter, UK. "It also shows that higher exposure to BPA is statistically associated with modest changes in levels of testosterone in men."
Melzer says this is just the first step in proving that BPA might be active in the body as a result of ordinary exposure levels. More studies are needed he said.
BPA is commonly used in plastic food and drink containers and has been the focus of controversy over use in those products and baby bottles. The chemical is an endocrine disruptor, which interferes with the body's endocrine system causing developmental, reproductive, and neurological health problems. It's added to plastics to make them more shatterproof. It's also found in the linings of aluminum cans. At issue is whether the chemical leaches out of these containers into food. Concern over health risks for infants has led a number of countries to ban its use in baby bottles.
BPA is one of the most highly produced chemicals in the world. Studies indicate that it can be detected in more than 90 percent of the population.
The Food and Drug Administration is taking a closer look at BPA to determine whether stricter regulation is necessary. In the meantime, the agency says it supports "reasonable steps" to reduce human exposure to the chemical in the food supply.