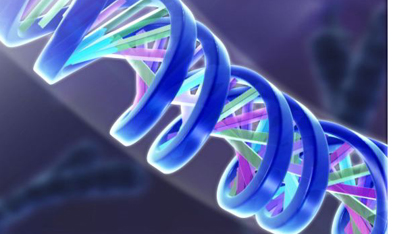 By Carrie Gann
CNN Medical News Intern
The FDA is warning companies that sell laboratory-to-consumer genetic testing that their products cannot be marketed without FDA approval. The agency said that it is concerned about the accuracy of the tests and that consumers may use the results to make important medical decisions.
On Friday, the FDA sent letters to five companies - 23andMe, Navigenics, DeCODE Genetics, Illumina and Knome – notifying them that they must submit their products for review or discuss with officials why their products do not require FDA approval. In its letter to 23andMe, the agency said it wants to prevent consumers from being "misled by incorrect test results or unsupported clinical interpretations."
However, the FDA did not say that such genetic testing services should be taken off the market.
The five companies had mixed responses to the FDA's warning. 23andMe said Friday that the company disagreed with the FDA's decision, while representatives for Knome said that the company welcomed the FDA's review.
The FDA's warnings come almost one month after Walgreen drugstores halted plans to sell DNA testing kits after the kits' manufacturers, Pathway Genomics, received a similar letter from the FDA. More recently, officials were concerned when 23andMe reported a laboratory mistake had caused up to 96 of its customers to receive genetic test results about someone else.
More information on the benefits and drawbacks of direct-to-consumer genetic tests can be found here.
Editor's Note: Medical news is a popular but sensitive subject rooted in science. We receive many comments on this blog each day; not all are posted. Our hope is that much will be learned from the sharing of useful information and personal experiences based on the medical and health topics of the blog. We encourage you to focus your comments on those medical and health topics and we appreciate your input. Thank you for your participation.