By Angie Brouhard
CNN Fit Nation Challenge Participant
When my husband heard about the Fit Nation Triathlon Challenge, the first thing he said to me was "You have a great story! I think you should share it!" I do have a good story, and I think a lot of women across our country can relate to my life.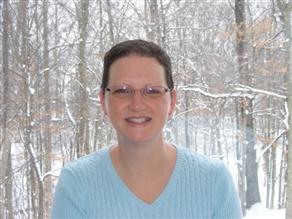 CNN Fit Nation Challenge participant Angie Brouhard.
I have always taken care of myself and my family. We eat healthy meals, enjoy being active, avoid foods that are high in fat or cholesterol. So we were stunned by my April 2009 diagnosis of breast cancer, detected by a routine mammogram. My husband and I began gathering information, meeting with doctors, asking opinions, researching treatments. Our strong faith, our family and our friends helped us get through that difficult time.
At 40 years old, I was in pretty good shape, jogging a few times a week and biking with our kids. When the breast cancer diagnosis came, my activity level dropped. Throughout my surgeries and treatments, I walked through our neighborhood once or twice a week, but my energy level was low and my motivation even lower. I gained over 15 pounds from my diagnosis in April to my last surgery in December. Just one week after my reconstructive surgery, my husband saw Dr. Gupta's segment on CNN that would change my life.
The hardest part of the Triathlon Challenge for me has been jumping into the fitness routine – especially the swim. My idea of swimming is floating in the lake wearing a life jacket or splashing around in the pool, playing sharks and minnows with the kids and jumping off the diving board. Not swimming lap after lap. The morning of my first swim workout, I watched the ladies on the masters swim team at our local YMCA. They looked so graceful, beautiful, and strong as they sliced through the water, lap after lap. I lowered myself into the water and splashed toward the other end, gasping for breath and praying that I could make it to the wall. Yesterday, I finished my 10th pool workout, and although I am still uneasy being seen in public in my swimsuit in February, I am happy to report that I can swim 700 yards – stopping to catch my breath after every 50. I have found that I love to swim!
The first day of my bike workout was a similar experience. Walking into a cycling class for the first time is intimidating. Everyone else followed the instructor's directions without missing a beat – stand, lunge, push up, squat, stand again. I could hardly even stand and pedal. After 5 minutes, I was ready to climb off. Again, I am happy to report that the last class I took, I could complete 90 percent of the instructor's directions. Much improvement in just a few classes!
My husband and oldest son are runners. When I watch my son run, I see him practically fly. His feet barely touch the ground. My first "run" of my training consisted of a 2-mile jog/walk through our neighborhood. Now, four weeks later, I can jog 4 miles without stopping.
I admit it is tough to juggle the everyday demands of life – keeping up with the laundry, cooking, cleaning, working, taking care of the kids, driving the carpool, shopping – without working out six days a week. Crazy! But I want to take control of my physical well being. I want to be an example to my kids that I am taking care of myself and that I will rise to any challenge – whether it be breast cancer or a triathlon.
I remember lying on the couch last summer recovering from a chemotherapy treatment and wondering if I would ever feel like myself again. With the motivation of the triathlon and the help of my faith, family and friends, I know I will not just feel like myself again, but I will feel better than ever! So when I cross that finish line on July 18, I will have completely conquered breast cancer. I will be strong and healthy and physically fit! And I will collapse in my husband's arms and wish him Happy Anniversary!
I hope to inspire others across the country to get out there and do it! Join your local health club and swim a few mornings a week. Take a ride on your bike or get out and start walking. It might put you outside of your comfort zone, but you can do it! If I can do it, you can, too!